The First Phase of the new nesting system got Introduced to the Dev. Branch on the 25. Okt (Dev Branch version 0.1.51.1)
Nesting:
Every Female Dinosaur is able to build a nest once it reaches adulthood. Some Dinos even have a small animation play as they build their nest.
Most Species have a nest appropiate to their size with a model to accompany.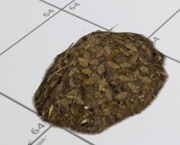 Use the [B] key to build a nest in your desired spot and use [E] Key on a nest to interact with it. To gestate and egg the female must sit on the nest and press [B].
Other Players are able to interact with the nest aswell.
The Mother must sit on the nest or to gestate and incubate a Egg!

An egg currently needs around 10 minutes to gestate and another 15-20 minutes to Incubate.

Notes:
You can only be invited to one nest at a time, if you accept a different invite, the previous invite will expire.
Invites only last in that session and if you relog you will need to receive another nest invite.
Anyone can destroy your nest by attacking it with a standard attack.
Different Nest Models and Nest Sizes/Stats per dinosaur.
It is advised to place the Nest close to a water and food source.
Inviting Players to Nest:
Once you have a nest and a egg has spawned, you can invite anyone on the server to spawn as a hatchling of the same dinosaur type.Once they recieved the invite to Nest, they can hit the [Nest] button on the Selcetion screen of the dinosaurs to spawn as a hatchling at your nest.
Note: If your nest doesn't have a egg or has been destroyed the spawn won't work.
Future Mechanics/Features/Changes:
Other players can steal eggs from your nest as food. (Considered)
A mother and a father will be needed to spawn a Hatchling in.
Gallery